To provide extensive
and professional escrow services
to buyers,
sellers, and real
estate professionals
in a sincere,
knowledgeable, and accurate manner.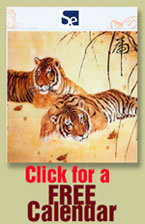 WELCOME

Sincere Escrow is a full service, independent escrow company serving the Southern California real estate industry. Since 1992, we have strived to provide the highest quality of service in the industry. We have a broad base of escrow knowledge and experience and a proven pattern of success in handling commercial and residential real estate transactions, as well as transactions involving personal property, loans, exchanges, and leases.
Buying a home or business may be the single largest investment you make in your lifetime. You want to be sure it is managed accurately, safely, and in a timely manner. Through Sincere Escrow, you can have the confidence that a highly professional organization is managing your escrow, one that is licensed and regulated by the California Department of Corporations and subject to Escrow laws and regulations.

As your business partner, Sincere Escrow delves into your escrow transactions after developing a solid understanding of your requirements and those of your clients. We work with you to create a strong business relationship that will meet your needs now and into the future.

We are dedicated to protecting assets of your clients and in meeting timely escrow closings. In the end, we measure our effectiveness by ensuring that we have seized every opportunity for improvement and performed each transaction in an outstanding manner. Sincere Escrow works with you to exceed the expectations of your clients.